I'm just back from a fun trip to Grand Prix Liverpool for Magic the Gathering.
A good weekend, some fun games and of course the main event.
The way a sealed pool works at an event like this is, you open 6 packs and have 10 minutes to register all the cards against a checklist, removing the basic lands. You then pass to someone else following instructions, so it may be swap with person opposite pass left twice or similar. You then have 20 minutes to check against the registered cards, build a deck and then register which cards you are using. I was quite rushed and ended up making a couple of wrong cuts and sideboarding in some cards in later games which should have been mainboarded.
I built my deck, played my rounds of Magic and ended up winning 6 and losing 3. The cut to make day 2 of the main event was 7 wins and 2 losses so I fell short. My Sunday was spent playing side events before travelling back.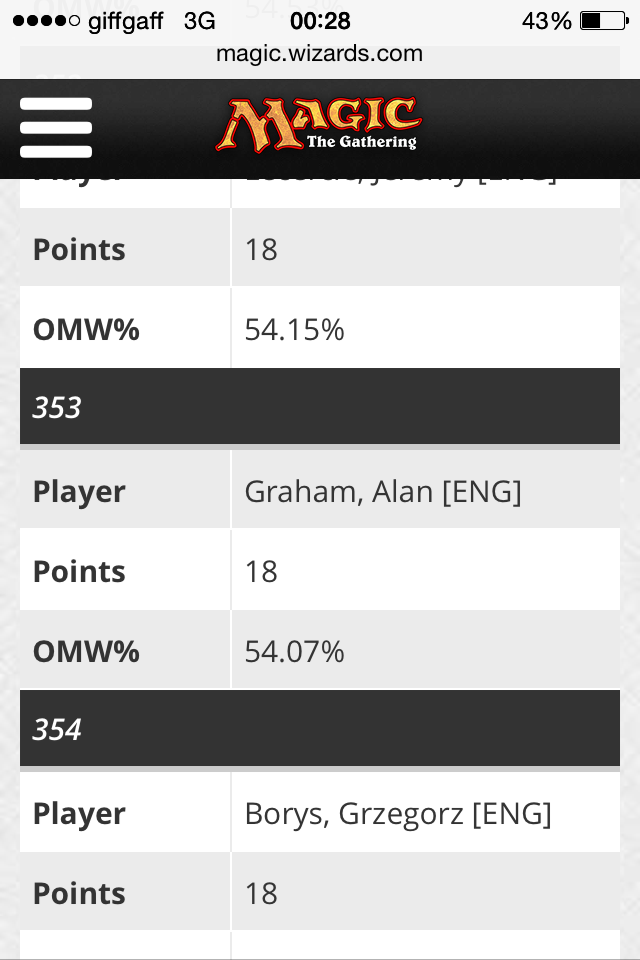 I finished up 353 of 1772 which is top 20%, so respectable but not amazing.
When I stripped apart my deck I noticed something unusual though, I only had 5 rares. Now when I checked the pool I noticed there were less than 45 cards in each set (15 per pack * 3packs * 2 sets) but put this down to the basic lands being removed.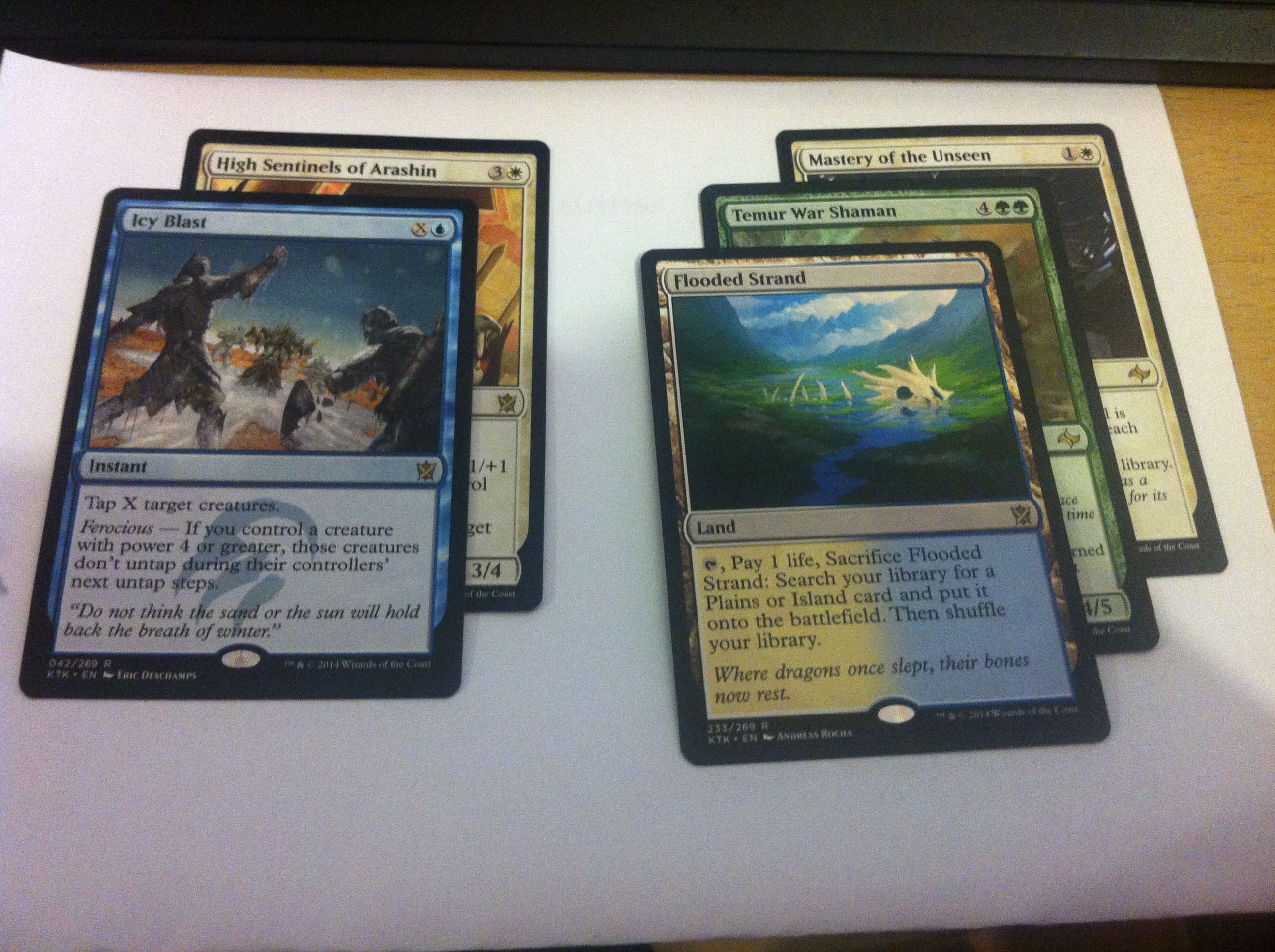 Edit: When I later checked it appears I was missing 1 rare from Fate Reforged and either a common or a foil from Khans of Tarkir. When I was registering I was focusing on building the deck and registering correctly, I didn't even think to count the rares. So one of three things has happened:
I have lost 1 rare from this pool
The person registering the pool lost 1 rare from this pool
The person registering the pool stole 1 rare from this pool
So it was either down to me being careless, someone else being careless or someone else being malicious.
I don't know which it is, but I now have a new thing to remember to do and remind others to do:
Count the rare cards in your sealed pool
The kicker though: you aren't seated randomly, you are seated alphabetically, so the chances of me being seated near this person again at a future large event in the UK are extremely high if we both attend, although the chance of him passing his pool to me are based on the instructions given for the randomisation.
Tags: Grand Prix, Liverpool, Magic, MtG